Locks and keys issues are one of the most unpredictable types of emergencies you have to deal with. It can be anything from loss of keys, broken locks, to major issues like lockouts. However, in any type of situation, the only thing that comes into your mind is finding a reputed locksmith to assist you with your needs. However, finding an established and experienced locksmith service seems to be quite difficult when locksmith scams are on a great rise. Today, we have brought you a quick list of ideas that you must keep in mind while planning to locate some local locksmith services for your needs.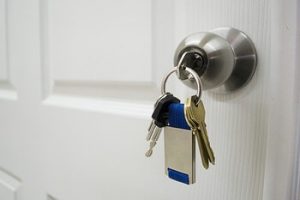 Consider Taking References: first of all, when you start your search for a locksmith service, you should consider taking some advice from your friends and family. This is a good move to ensure that you would hire an expert and trustworthy service who has recently provided services to your acquaintances. In case, you are not able to find some good suggestions, you can simply turn to the web to find the business which is established in your local area and are part of the local business organization.
Check for Credentials: the second factor which must be kept in mind before hiring any locksmith service is to ask about the credentials. You should clearly ask about the business details of the locksmith service including details related to the license, authorization from local business groups, and insurance, etc. This will help you make sure that you choose people who are safe to be called at your home or office for any kind of locksmith related aid.
Ask for Estimates: last but not least, when you are done with the above two steps, the next thing which you have to work is considered taking advice on the estimates. Your locksmith service should be able to present a clear picture of the costs in the printed form or through email. The estimate should include the expected repair fees, cost of replacements as well as the labor charges.
When you are done with a few shortlisted options in your mind, all you have to do is compare them all and find the one who is providing you the finest service at most reasonable prices. This will help you get the best locksmith fort worth service without compromising on time as well as money. Good Luck!
Looking for expert locksmith support for residences, offices, or car? Feel free to call us.