Hiring a locksmith these days is no longer limited to broken keys or malfunctioning door locks. A professional and authorized locksmith service could do a lot more than just repairs as they are certified to operate on all residential, commercial, and automotive security needs. Though the process to find a reliable and trustworthy locksmith is not easy, a registered locksmith in Fort Worth could help you deal with any kind of issues you have at home. Here we bring you a list of possible issues for which you could consider hiring a locksmith.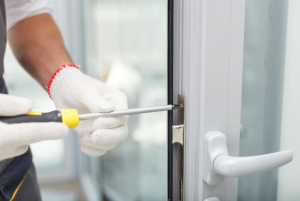 Repairs: the first and the most prominent reason to hire a professional locksmith is to deal with repairs. A good locksmith could help you get over any kind of issues which you may experience because of a malfunctioning lock or a worn-out key without any need for expensive replacements. 
Installation: if you have just moved to your new home or you are going through the construction process, designing the security of your home is very important. A reputed and informed locksmith agency could reach your place to work with the installation. 
Rekeying: the next most common reason to hire a locksmith is rekeying of the house. A good locksmith could help you save the entire money on replacing the locks at your home by simply changing the arrangement of locks and designing new keys. 
Advanced Security Systems: an established and reputed locksmith in your area is not just limited to lock repair or installation, it can be of great help in improving the security at your home through advanced security systems. These locksmiths can help you install CCTV Cameras, Biometric locks, as well as anything related to perimeter security. 
Emergencies: last but not least, a locksmith could also help you with emergency situations like a lockout at your home or with your car. Moreover, these locksmiths provide rapid services to those who need immediate assistance such as fixing car locks when you have a jammed car door. In short, these locksmiths are efficient Car Locksmith in Fort Worth who can handle anything related to your car as well. 
So, if you are having any kind of issues with your lock and keys at home, office, or even with your vehicle, a right locksmith could help you avoid the worst-case scenarios saving you time and delivering peace of mind. All the best!